Speaker
Monica Eaton-Cardone is a highly-sought-after public speaker. She speaks from a position of self-taught, hands-on experience. With acute business resilience and an energetic intelligence, she stirs the can-do dreamer in all of us. Her public talks are inspiring and informative, with a real-world grasp of problem solving you don't want to miss.
A sample of speaking topics that Monica excels at include the following:
The future of fraud and security in retail
How to protect your ecommerce business from chargeback fraud without driving away revenue
Encouragement for women: how to own your own success, believe in yourself, seize the day and negotiate what you want – and still be respected by co-workers
Reforming the ecommerce scheme, eliminating chargeback loopholes, and keeping everyone happy
Identifying friendly fraud
How women in startups can stack the odds in their favor
Workplace wellness and productivity: boosting employee value by creating a healthy and fit environment
Monica is available by appointment to speak at your company, event or group. If you'd like to book Monica for a speaking event, please call 877.634.9808 or use the
contact form
to get in touch with her today!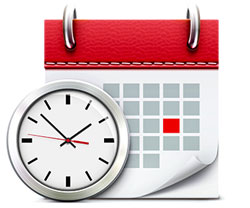 As an accomplished business leader and champion of women in IT,
Monica Eaton-Cardone has been invited to speak at numerous conferences and events.
---
There are no upcoming events.
---
Past Conferences and Events
---