Speaker
Monica Eaton-Cardone is a highly-sought-after public speaker. She speaks from a position of self-taught, hands-on experience. With acute business resilience and an energetic intelligence, she stirs the can-do dreamer in all of us. Her public talks are inspiring and informative, with a real-world grasp of problem solving you don't want to miss.
A sample of speaking topics that Monica excels at include the following:
The future of fraud and security in retail
How to protect your ecommerce business from chargeback fraud without driving away revenue
Encouragement for women: how to own your own success, believe in yourself, seize the day and negotiate what you want – and still be respected by co-workers
Reforming the ecommerce scheme, eliminating chargeback loopholes, and keeping everyone happy
Identifying friendly fraud
How women in startups can stack the odds in their favor
Workplace wellness and productivity: boosting employee value by creating a healthy and fit environment
Monica is available by appointment to speak at your company, event or group. If you'd like to book Monica for a speaking event, please call 877.634.9808 or use the
contact form
to get in touch with her today!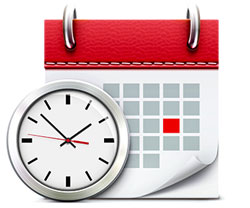 As an accomplished business leader and champion of women in IT,
Monica Eaton-Cardone has been invited to speak at numerous conferences and events.
---
See Monica on Wednesday, September 27, at the IATA World Financial Symposium 2017 in Dublin.
The IATA World Financial Symposium 2017 is one of the year's biggest events for the travel payments sector. Everything from international tax regulation to FinTech disruption will be on the agenda during this four-day conference.
Monica's session is titled Avoiding Chargeback Turbulence: Your Ticket to First Class Chargeback Management. During this 90-minute overview, attendees will learn all they need to know about chargebacks' impact on the travel industry and what they can do to mitigate their risk. (more…)

Join Monica and many more of the industry's top thought leaders in Cannes this November to at TRUSTECH 2017. Hosted at the legendary Palais des Festivals, this is one the biggest annual payments events in the world.
Monica will participate in a panel discussion as part of the Day 3 "Cyber Security & Fraud Management" speaking track. The panel, titled Preventing Fraud in Payments, features an extended discussion with Monica, as well as IHS Markit Senior Analyst Don Tait, plus Paysafe Group CPO Daniel Kornitzer. (more…)
---
Past Conferences and Events
---