Monica Eaton-Cardone is a trusted resource for media outlets of all types. Whether it's IT, entrepreneurship, payments, business leadership or gender equality, Monica's highly-regarded insights offer an authoritative, energetic perspective.
Monica has been featured in publications such as USA Today, The Wall Street Journal, ComputerWorld, and The New York Times. She's also appeared as a guest on CBS News, NBC 8 Tampa, and ABC 7 Chicago.
If you are interested in conducting an interview with Monica, fill out the contact form located here.
Some of Monica's recent press:
The Customer Is Always Right, Right?
Feb 20, 2018
---
The Innovation Of Fraud
January 30, 2018
Why Do Only 1 in 4 Small Businesses Have an eCommerce Platform?
October 12, 2017
Approaching Chargebacks from the Defense to Offense
July 20, 2015
---

The Rewards & Cyber Risks of Internet of Things Devices
January 29, 2018
---

Why blockchain is the real star of the cryptocurrency boom
January 29, 2018
---

The run down on today's market with your host Jason Stancill
January 19, 2018
---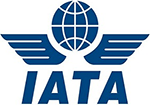 Airlines face chargeback challenges
January 5, 2018
---

How to protect your child's safety when using smart toys
January 2, 2018
---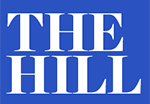 Institutional forces should get over anti-bitcoin bias and embrace blockchain
December 29, 2017
---

What Is Blockchain's Value & Why Are Consumers Still Skeptical?
December 28, 2017
Blockchain: The Hottest Disruptor In Fintech
October 31, 2016
Banks, FinTech And Regulators: Friends Or Foes?
September 15, 2016
---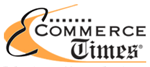 5 Ways Etailers Can Fight Chargeback Fraud
December 26, 2017
---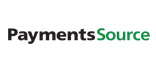 PayThink A combination of 'build and buy' is needed to combat fraud
December 26, 2016
PayThink Merchants may take the hardest hit from the Equifax breach
October 3, 2016
How corporate diversity can enhance resiliency, risk management
May 9, 2016
PayPal's Network Deals Have an Unwelcome Chargeback Surprise
September 19, 2016
As Chargebacks Rise for Merchants, ISOs Respond
December 3, 2015
Shift to Digital Payments Enables More Friendly Fraud
March 19, 2015
Watch Out for Friendly Fraud, New Fees: Global Risk Technologies' CIO
January 26, 2015
---

How merchants and marketers can prep for holiday chargebacks
December 19, 2017
---

5 Ways E-Commerce Merchants Can Combat Identity Fraud
December 19, 2017
---
The Solution to Keeping Women Working in Tech
December 15, 2017
---

How to Keep Porch Pirates and House Fires From Making Your Holidays Hazardous
November 29, 2017
---

Businesses can lessen liability and exposure to card fraud
November 29, 2017
---

Do we need to push girls into the world of STEM?
November 29, 2017
---

STEM is where the jobs are
November 20, 2017
---

This Incredible CEO Will Give $500 to Any Student Who Improves His or Her literacy by at Least One Letter-Grade
November 17, 2017
---

What Makes a Good Manager? 17 Business Leaders Share Their Best Tips
November 15, 2017
---

Are Generation Z women tackling the tech gender gap?
November 15, 2017
---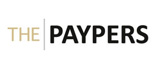 Avoiding false economies of peak sales days
February 13, 2018
How to protect your Christmas profits from lethal chargebacks
November 8, 2017
The trident of digital evolution in European payments and ecommerce
September 19, 2017
Will Europe Digital Single Market increase fraud and chargebacks?
February 22, 2017
Fraud prevention: challenges and opportunities – 2017 predictions
January 30, 2017
E-stores lose over USD 40 billion annually to chargebacks, and the problem is growing by 41 percent
January 23, 2017
Black Friday and Christmas shopping bring seasonal chargebacks
October 4, 2016
European cardholders in precarious position because of friendly fraud
July 13, 2016
Chargebacks911 urges merchants to deal with chargebacks
April 27, 2016
Monica Eaton-Cardone, Global Risk Technologies: "Chargebacks, friendly fraud and their impact on merchants"
June 3, 2015
---

Preparing to Fight Online Holiday Fraud
November 9, 2017
---

The Unforeseen Security Implications Of Retail's Smart, High-Tech Future
November 3, 2017
---
ONLINE SHOPPING: Trend to bring in billions for retail stores
October 17, 2017
---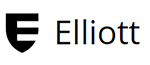 These anti-consumer laws should be repealed now
October 16, 2017
---

In an Age of Global Terrorism, Hi-Tech Hackings and Malware Attacks, How Can the Airline Industry Improve Its Data Security SOP?
October 10, 2017
---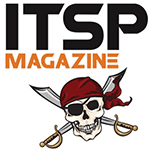 Monica Eaton-Cardone Aims to Inspire Next Generation of Young Innovators with 'Get Paid for Grades'
October 9, 2017
---

How These 99 CEO's Create A Great Work Culture And Maximize Employee Retention
October 8, 2017
---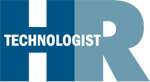 Why Women in STEM Education are Essential to the Future of Tech
October 5, 2017
---

How Businesses Can Address the Problem of Chargebacks
September 25, 2017
---
10 Tips to Help Boost Online Sales this Holiday Season
October 24, 2017
Online Return Policies: Tips for Handling and Avoiding Returned Merchandise
September 22, 2017
---

General Motors Boosts Women In Tech With Their Investment In STEM Programs
September 15, 2017
---

IBM Takes A Byte Out Of Crime With New Mainframe Encryption Tech
September 13, 2017
---
Equifax Hack Facts For Small Businesses – Post-Hack Business Concerns
September 19, 2017
---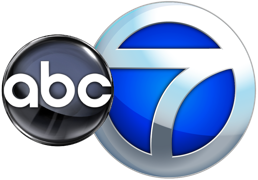 Gallery owner says PayPal won't help enough after alleged heist
September 18, 2017
---
Top 3 Tips To Help Your Small Business Go Digital
September 21, 2017
---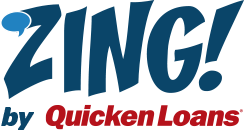 Does It Ever Make Financial Sense to Drain Your Savings Account?
September 5, 2017
---

10 years of contactless payments in the UK
September 4, 2017
---

How to Dispute a Credit Card Charge and Get Your Money Back
August 29, 2017
---

Into Tomorrow with Dave Graveline: Helping Merchants Eliminate Chargeback Fraud With Chargebacks911
August 18, 2017
---

Could Your Nanny Cams Be Hacked? See Warning from Mom Whose Camera Feed Was Posted Online
August 15, 2017
---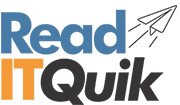 Why Women in STEM Education are Essential to the Future of Tech
August 16, 2017
---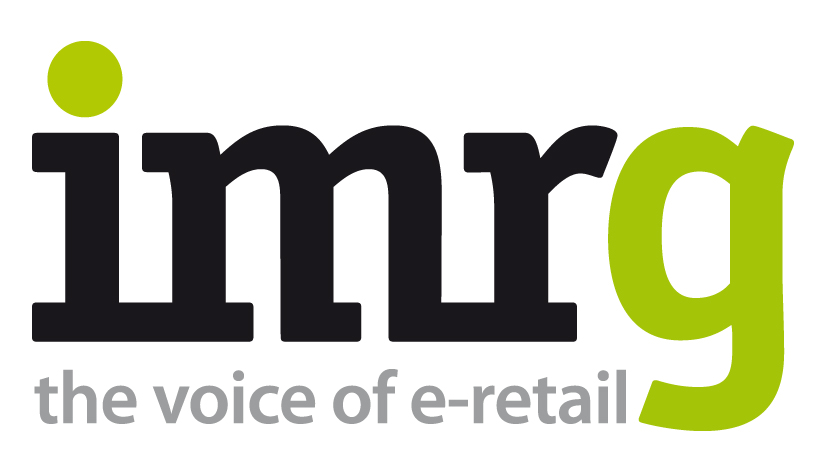 How To Protect Your Margin Against Chargebacks At Peak Shopping
August 16, 2017
---

How Mentorship Can Help Keep Women Engaged in Tech
August 11, 2017
---

It's Easier Than Ever to Dispute a Credit Card Charge, and Retailers Hate It
June 27, 2017
---

Online Sales Industry Set to See Great Gains
May 29, 2017
---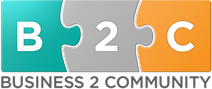 7 Tips for Increasing E-commerce Revenue Next Quarter
May 8, 2017
---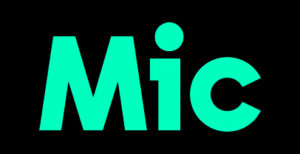 These 7 secrets make it easy to dispute credit card charges and save money
May 4, 2017
---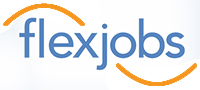 5 Best Practices for Your Telecommuters
April 26, 2017
---

6 Surprising Ways Customer Service Impacts Chargebacks
March 22, 2017
---
IT Executive Monica Eaton-Cardone Analyzes Amazon Go Opportunities and Challenges
March 9, 2017
---

E-Commerce Math Gone Wild: Why the Overreliance on Anti-Fraud Software Is Bad for Business
February 22, 2017
---
5 Experts Share Their Tips for E-Commerce Success
February 14, 2017
---

First, the Binge, Then the Hangover. On Tuesday, 'Chargeback Day' Hits Merchants
January 9, 2017
---

Expert Review – Chargebacks & Friendly Fraud
January 7, 2017
---

Which industries are hit hardest by chargebacks and what can be done?
January 6, 2017
---

Monica Eaton-Cardone Talks About Chargebacks with Bay News 9 [VIDEO]
December 26, 2016
---

The Evolution of the Credit Card: From Paper to Plastic to Virtual
December 23, 2016
---

Monica Eaton-Cardone Talks About Online Shopping Security [VIDEO]
December 19, 2016
---

Why Credit Card Chargeback Fraud is Growing by +41% (and How to Fight It)
December 19, 2016
---

Expert shares best credit cards for holiday shopping
December 7, 2016
---

46 Customer Experience Pros Share The Biggest Mistakes Companies Make In Evaluating And Purchasing Customer Experience Software
December 2, 2016
---

Workplace Culture: How to Encourage Collaboration
November 28, 2016
---

Chargebacks could ruin online retailers' biggest shopping days of the year
November 28, 2016
---

Merchants underestimating risks casting shadows over holiday shopping season
November 23, 2016
---

Travelers are turning to credit-card disputes when other routes to a refund have failed
November 17, 2016
---

Over-Regulation & Compliance Issues Hinder FinTech Development
November 16, 2016
---

Here's how a Tampa Bay company is trying to help businesses battle credit card fraud
November 11, 2016
---

Chargebacks911 Uses Unique Technology To Help Merchants Optimize Profitability During The Holiday Shopping Season
November 2, 2016
---

Global Risk Technologies invests in Veridu
October 24, 2016
---

Blockchain is gaining momentum in the fintech industry
October 24, 2016
---

Merchants: Prepare for Changes to Visa Claims Resolution
October 20, 2016
---

Premium or Bust: Will customers pay for digital content?
October 17, 2016
---

Banking Industry Needs to Get as 'Frictionless' as Fintech
October 13, 2016
---

How to Avoid the Chargeback Hangover
October 10, 2016
---

Ecommerce: Fraud by customers on the rise
October 3, 2016
---

Fighting Fraud & Reducing Chargebacks with Monica Eaton-Cardone of Chargebacks911
September 23, 2016
---

Things to Consider When Selecting an Online Payment Processor
January 24, 2017
A Step-by-Step Guide to Processing Online Payments
January 5, 2017
6 Tips for Improving Customer Retention
October 24, 2016
New to eCommerce? Don't Overlook Chargeback Management!
September 19, 2016
---

Fraud Exposure Continues To Increase Despite EMV Technology
November 1, 2016
'Super Shoppers' Demand Specific Payment Options
September 19, 2016
---

Balancing Risk vs Reward: Analysing Affiliate Fraud Threats
September 19, 2016
---

Blockchain: The Hottest Disruptor In Fintech
October 31, 2016
Banks, FinTech And Regulators: Friends Or Foes?
September 15, 2016
---

Chargebacks911 Rebrands As The Chargeback Company In Europe
May 18, 2017
As ECommerce Accelerates, So Too Does The Risk Of Cyber Crime
May 10, 2017
Summer Ticketing Fraud Leading to Rising Chargeback Costs
September 14, 2016
---

6 Things No One Told You About Entrepreneurship
September 13, 2016
---

Ai Editorial: Shielding card-not-present transactions with customized KPIs
January 2, 2017
Retail or travel – can you define "convenience" in a different way?
December 14, 2016
Ascertaining legitimacy of chargebacks with precision
November 14, 2016
Payment within a walled garden, one bait tough to ignore?
October 21, 2016
Executive Interview: Chargebacks911's Monica Eaton-Cardone on dealing with chargebacks
September 2, 2016
Coming to grips with friendly fraud is like anticipating damage control
August 17, 2016
---

Chargebacks911 COO, Public Speaker and Author Chats WIth Positive Phil
September 1, 2016
---


40% of Fraud Victims Use Replacement Cards Less
Listen to the interview
August 9, 2016
---

How your business can avoid charge-backs, account problems
September 27, 2016
Merchants hit by chargebacks look to hire help
August 1, 2016
---

Don't get short-circuited with customer chargebacks
July/August 2016
---

What do I need to know about the payments and fraud landscape in Ireland?
July 28, 2016
---

Interview with Monica Eaton-Cardone: Co-Founder and COO Of Chargebacks911
July 25, 2016
---

Blockchain Tracker: Back To Basics
February 10, 2017
Smartphones Resold, Recycled With Personal Data
July 19, 2016
---

Don't get a double-bogey with customer chargebacks
July 18, 2016
---

The Dramatic Rise of Chinese Cross-Border Spending
July 17, 2016
---

Business Leader & Technology Expert Monica Eaton-Cardone
June 22, 2016
---

Does Your Business Need a Mobile App?
September 21, 2016
How to Sell to Millennials
June 16, 2016
---

E-commerce specialist Monica Eaton-Cardone talks about "family fraud"
June 3, 2016
---

Monica Eaton-Cardone discusses the potential of payment card chargebacks
June 1, 2016
---

'Friendly fraud': Online retailers are grappling with new forms of digital deception
May 13, 2016
---

As Chargebacks Soar 20%, Retailers Stung by Financial Pain of 'Friendly Fraud'
May 9, 2016
---

Problem Solving: Entrepreneur Explains How Increased Employee Morale & Productivity Was Achieved
April 29, 2016
---
Monarch Airlines' Collapse: Fraudulent Backlash Expected in the Travel Industry
October 3, 2017
Money20/20 Europe 2017: Monica Eaton-Cardone, Chargebacks911
August 19, 2017
Monica Eaton-Cardone, Chargebacks911
April 27, 2016
---

Scrub A Dub: How Cleaning Up Online Helps Women in The Workplace
April 26, 2016
---

29 Inspirational Female Entrepreneurs Who Are Positively Impacting The World
November 14, 2016
10 Truths You Will Learn Before You Find Success
April 25, 2016
8 Leadership Lessons I Learned From My First Boss
March 13, 2016
---

Simply Rebuild: Interview with Monica Eaton-Cardone
April 19, 2016
---
STEM Job Demand Means More Women Need Apply
April 19, 2016
---

Trial Offers: Increase Profitability Without Increasing Risk – By Monica Eaton-Cardone
November 2, 2016
Addressing 'Clean Fraud' with Redefined KPIs
August 9, 2016
Europe's Hottest Markets: Advertising That's Gaining Adoption
April 20, 2016
Affiliate Fraud Nearly Destroyed My Business
April 15, 2015
---

50 Entrepreneurs Share Their Favorite Inspirational Songs
April 12, 2016
---

Women in STEM, IT: The VAR Guy Interviews Monica Eaton-Cardone
April 12, 2016
---

Five Laws for Launching a Successful Tech Company
June 28, 2017
The Payment Industry's New and Innovative Technologies
September 18, 2016
Combining Philanthropic Spirit with Professional Skills
August 8, 2016
The Modern Workforce: Balancing Automation and Human Labor
May 5, 2016
Including the Human Element in Tech-Driven Customer Service
May 5, 2016
Human Involvement: The Lost Element of Business
April 6, 2016
---

Money 20/20 Europe: Collaborate not compete to defeat card fraud
April 5, 2016
---

13 Tips for Reducing Stress While Growing a Business
April 1, 2016
---

Fighting Chargeback Fraud in the Age of One-Click Payments
April 14, 2016
Same Day Delivery: Hidden Pitfalls for Retailers?
March 28, 2016
---

Top 13 Resume Mistakes (That Kill a Good Resume)
March 31, 2016
---

Where Cash Still Dominates, and How We Can Take It Digital
March 8, 2016
---
Listen to the interview:


March 29, 2016
---

Paying with style: MasterCard integrates payments capabilities into Bulgari watches
March 22, 2016
---

Retail surgery: How retailers can reduce chargeback losses
March 4, 2016
---

Mobile Payments: Traditional Tides Are Changing
June 21 , 2017
Examining eCommerce & Mobile Payments in Europe's Largest Markets
February 27 , 2017
Retailers: Are You Agile Enough to Withstand What's In Store for 2017?
January 9 , 2017
Southeast Asia: The Next Major Consumer Market?
December 21 , 2016
Best Practices for Integrating Conversational Commerce into Retail
November 16 , 2016
Christmas in October: Pros & Cons of Early Holiday Sales
October 4 , 2016
European and U.S. Sales Tax Laws for Online Merchants
September 7 , 2016
Risky Business: The Dangers of Offshore Merchant Accounts
August 8 , 2016
Load Balancing: When it Works (and When It Doesn't)
July 5 , 2016
Best Content Marketing Strategies to Boost Sales Conversions
June 7 , 2016
A New Advertising Leader in 2017: Digital to Surpass Television
May 2 , 2016
Are Merchants Ready for the Mobile Commerce Revolution?
April 1 , 2016
'Buy Now' Ads: The eCommerce Miracle for Conversions?
March 3, 2016
1st Quarter Problems: Low Sales, Returns, and Chargebacks
January 28, 2016
---

As e-commerce Accelerates, Growth in Cyber Crime Puts Consumers and Merchants on Collision Course
May 16, 2017
More Women Are Working around the e-Commerce Gender Barrier
February 29, 2016
---

STEM Job Demand Outpacing Grads: More Women Need Apply
February 19, 2016
---

Digital Subscription Sector Sees Highest Chargeback Rates
January 27, 2016
---

63 Sales, marketing, and content professionals share examples of great content marketing
August 10, 2016
Selling Financial Services: Tips from 32 Industry Pros
January 27, 2016
---
Rising Rates of Cyber Shoplifting Causing Innocent E-tailers to Lose Their Bank Approval
January 22, 2016
---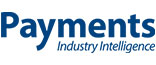 New payment services bring a better customer experience but also the attention of fraudsters
January 19, 2016
---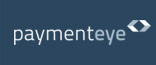 Visa and MasterCard are adding value to fight off new competition
January 18, 2016
---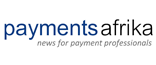 MasterCard and Visa Challenged to Remain Competitive
January 18, 2016
---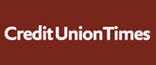 Card Fraud Crackdown May Shrink Interchange
January 06, 2016
---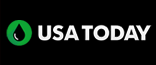 Travel improvements we hope to see in 2016
January 3, 2016
---
Female Tech Company Founder Sees Family, Friendships, Diversity as Core to Success
January 13, 2016
Secret to Solving Gender Imbalance in IT: Parent the Way They Do in China
December 14, 2015
---
These managers share the worst ways employees quit their jobs
December 09, 2015
This is the absolute best (and worst) career advice your parents gave you
November 25, 2015
---

Women in IT Awards 2016 – finalists revealed
December 7, 2015
Why can so few FinTech firms boast of gender diversity?
February 2, 2016
---

5 Ways to Successfully Climb the Career Ladder
November 30, 2015
---

Three Types of Fraud That Impact Your Business
November 30, 2015
---
More Than 171 Million People Now Have a Credit Card, and They Are Really Using It
June 21, 2017
How Close Are We to Biometric Credit Cards? Closer Than You Think, Whether You Want Them or Not
August 8, 2016
What Facebook Can Teach Financial Institutions About Young Americans and Banking
January 28, 2016
Fees Down, Tougher Security Features Mark New Era For Gift Cards  
November 28, 2015
---


Monica Eaton-Cardone, Co-Founder & COO of Chargebacks911
November 23, 2015
---
The Green Sheet Features Chargebacks911
Experian study finds increased ecommerce fraud
April 21, 2017
Resolutions + neutraceuticals = chargebacks
March 28, 2016
Merchants profit from automated retail sytems
November 09, 2015
Payments industry advances on 2015 Inc. 500/5000
September 28, 2015
---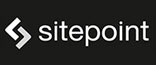 9 Entrepreneurs And The Companies They're Thankful For
November 20, 2015
---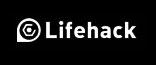 20 Hobbies That Can Make You a Better Boss at Work
November 20, 2015
---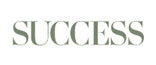 3 Inspiring Life Lessons I Learned From Everyday Heroes
August 9, 2016
4 Healthy Habits You Already Know but Aren't Doing
July 22, 2016
The 9 Personalities a Startup Needs to Be Successful
November 12, 2015
---
Visa's New Chargeback Process? Will it Work?
May, 2017
Women More Likely to Engage in Friendly Fraud?
September, 2016
Guest Perspective: The Hidden Problem of Friendly Fraud
November 12, 2015
Digital Subscriptions Top List of U.K. Sectors Vulnerable to Chargebacks
February 1, 2016
Listen to the Podcast here:
---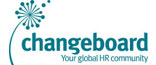 Understand yourself, before leading others
November 3, 2015
---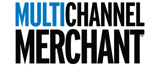 Social Media In-App Shopping Boosts Ecommerce Earning Potential
December 9, 2016
Impending Impact of New PayPal Visa Deal on Payments Industry and Merchants
August 22, 2016
Fraud Challenges Rising for U.S. Merchants
June 16, 2016
Rising Payment Fraud in UK Overwhelming Merchants with Misunderstood Chargebacks
April 26, 2016
The EMV Shift Has Arrived: What Now?
October 31, 2015
Why Online Retailers are Unprepared for Fraud this Holiday Season
October 26, 2015
Will Mobile Payments Soon Reign Supreme?
September 21, 2015
---
Chargebacks costs continue to soar as no-card transactions rise
June 16, 2016
MasterCard and Visa challenged to remain competitive
January 19, 2016
Monica Eaton-Cardone shortlisted for Women in IT Awards 2016
December 14, 2015
"The chargeback problem, including friendly fraud, has been the neglected bane of the merchant world."
October 29, 2015
"Educate women on opportunities," says Monica Eaton-Cardone
February 2, 2015
---
Summer ticketing fraud leading to rising chargeback costs, Global Risk Technologies reports
September 19, 2016
Digital Goods Merchants Struggling to Keep Control of Their Fraud Problem, says Global Risk Technologies
October 27, 2015
Majority of chargebacks are fraudulently placed, reports new Global Risk Technologies white paper
March 08, 2015
---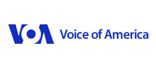 Mobile Payments Gaining Ground, But Hold on to Your Wallet
October 23, 2015
---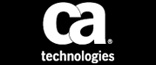 Meet IT Manager 2.0: Now More Vital Than Ever
October 19, 2015
---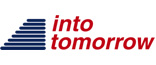 Dave Graveline Interviews Monica Eaton-Cardone
October 16, 2015
---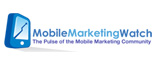 Mobile Payment Security Study Reveals Security Risks
October 08, 2015
---
Monica Featured on Diversify Your Staff
Volume 16 No.3 pages 56 & 57
---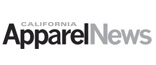 Say Goodbye to Magnetic Stripe Credit Cards in October
September 3, 2015
---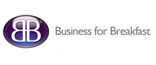 Friendly Fraud Discussion by Monica
Sound file located on CB911 website
---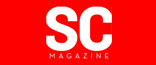 Women in IT Security: You've come a long way, baby…but not far enough.
August 24, 2015
---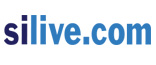 Cyber shoplifting costing retailers billions, driving up prices
August 14, 2015
---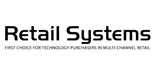 A Losing game
Click to View the PDF
---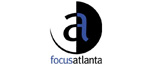 The Dangers of an Uneducated Consumer as EMV Technology is Adopted
August 4, 2015
---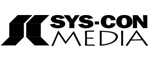 Electronic Payments: Monica Eaton-Cardone Comments on Possibility of Cashless Society
August 3, 2015
---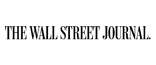 Technology We Hate: CIOs Name the Tech That Needs to Adapt or Die
Dec 29, 2015
CIOs Weigh Windows 10 Integration, New Features
July 29, 2015
---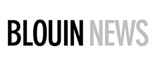 Silicon Valley's problem with "the other sex"
July 24, 2015
---

Card Rules (Currently) Make Cyber-Shoplifting Easy
July 21, 2015
---

Six Most Common Merchant Pitfalls Revealed In New Chargebacks Playbook
July 20, 2015
---
Innovative Attempts to Unite E-Commerce and Brick-and-Mortar
November 4, 2016
Accept Mobile Payments, Prevent Mobile Fraud
July 15, 2015
10 Tips for Online Merchants to Combat Holiday Chargebacks
January 29th, 2015
5 Ways to Combat 'Friendly Fraud'
October 15, 2013
3 Tips to Reducing Chargebacks
May 15, 2013
---

How to Fight a Bogus Debit Card Charge
June 9, 2015
---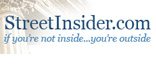 Gender-Diversity Could be Holding IT Industry Back in Innovation
May 14, 2015
---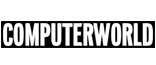 What's Your Strategy to Create a Great Company Culture?
May 23, 2017
Tech camps for girls: Don't let your daughter miss out
May 25, 2016
Moms in Tech: Tales and tips from the IT trenches.
May 7, 2015
---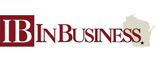 Take five: Will women get left out of tech jobs?
May 7, 2015
---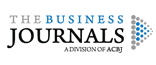 Clearwater entrepreneur's passion: Simplifying complex concepts
February 22, 2017
Monica Eaton-Cardone Warns Future Generation of Women at Risk of Getting Pushed Out of STEM Jobs
April 14, 2015
---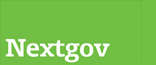 Why women need a bigger role in Federal IT leadership
April 3, 2015
---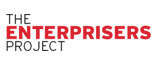 Want to enable women to lead in tech? Encouragement and acceptance are key
March 06, 2015
---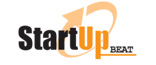 Are you ready for a cashless future? Mobile commerce value expected to triple by 2020
October 31, 2016
Women and startups – the numbers
March 3, 2015
---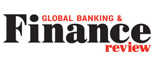 Card scheme providers improving the customer buying experience, but need to balance the risk
January 20, 2016
2015: Disrupting a thriving new ecosystem of fraudsters.
January 24, 2015
---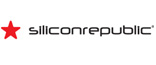 The Five-Minute CIO: Monica Eaton, Global Risk Technologies
January 16, 2015
---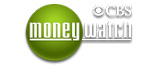 This fraud may be "friendly," but costs are high
December 10, 2014
---

I-TEAM: FRIENDLY FRAUD
August 20, 2014
---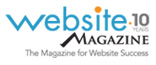 42-Year-Old Credit Card Law Hurting Online Retailers
September 28, 2016
Women Commit More E-Commerce Fraud than Men
September 19, 2016
Merchants Fight for Protection from Fraudulent Chargebacks
April 06, 2013
---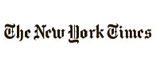 Disputing a Charge on Your Credit Card
January 25, 2013
---