Monica Eaton-Cardone is passionate about various things, including chargeback management, women in IT, helping kids appreciate their self-worth, and much more.
The following list of resources is designed to help readers better understand Monica's passions and obtain more information about relevant topics.
Chargebacks911®

Monica Eaton-Cardone serves as COO of Chargebacks911®, a company recognized as the only effective solution for friendly fraud remediation and chargeback management.
Global Risk Technologies


The parent company of Chargebacks911®, Global Risk Technologies™ was Europe's first chargeback management firm and continues to serve as an international leader in risk mitigation.
eConsumerServices

eConsumerServices® offers proactive solutions for transaction disputes, aiming to deliver the best resolutions for both merchants and their customers.
Get Paid for Grades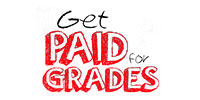 Monica Eaton-Cardone created Get Paid for Grades in 2013 with the aim of helping youngsters recognize and enhance their self-worth. The organization provides free tutoring for K-3 and high school students, scholarship opportunities, life skills education, and technology grants for area schools.
Industry Information
Below are select sources of valuable information, granting extra insight into the current state of friendly fraud, chargebacks and the card-not-present environment.
True Cost of Fraud™ Study, 2015, LexisNexis® Risk Solutions
The Geek's Guide to Chargebacks eBook, Chargebacks911®
Visa Core Rules and Visa Product and Service Rules, 2015, Visa
Chargeback Guide, 2015, MasterCard
Monica regularly contributes to Success magazine and Electronic Retailing Association. Additional articles written by Monica, press coverage, and interviews can be found on the Press page.
Social Media Networks
Monica maintains a presence on several major social media platforms:
You can also follow Chargebacks911® on Facebook and Twitter.
Monica's Favorite Publications
The Old Man and The Sea by Ernest Hemmingway
Nano by John Robert Marlow
Agile Project Management with Kanban by Eric Brechner