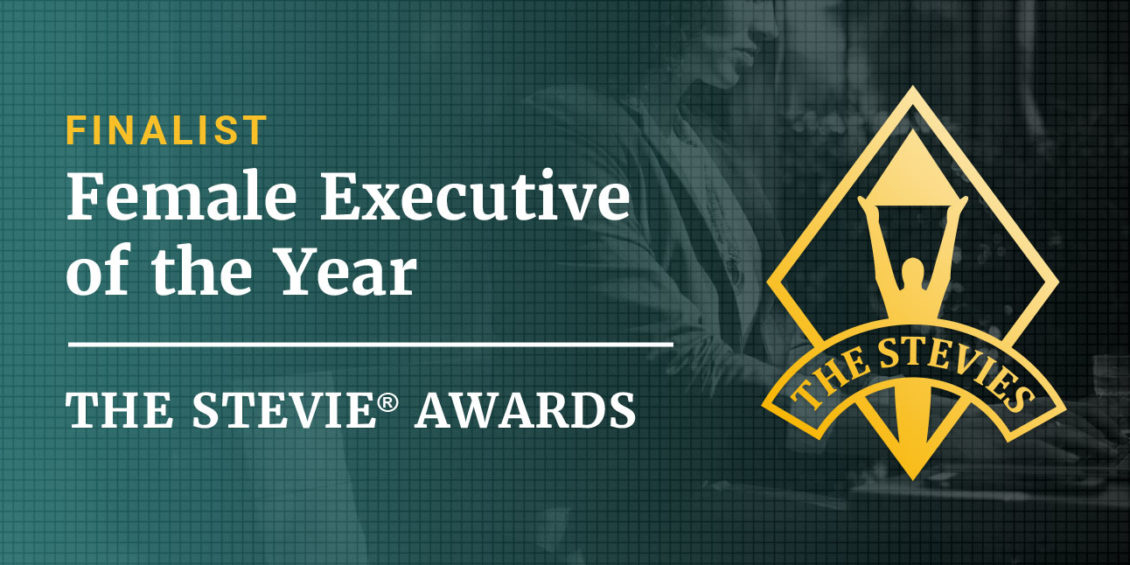 Up for "Most Innovative Woman" & "Female Executive of the Year" Honors
Monica Eaton-Cardone has been recognized once again as a finalist for the distinguished Stevie® Awards for Women in Business!
Monica's Latest ABA Honors
To recognize her incredible industry leadership and expertise, the American Business Awards selected Monica as a finalist in two award categories for the second year in a row:
Most Innovative Woman of the Year – Technology
Female Executive of the Year – Business Services – Banking and Financial Services
Monica prides herself on her role as a tech innovator and inspiring business leader. As one of the world's foremost experts on payments disputes, she applied her wealth of knowledge to develop one of the most original and inventive industry solutions ever: Chargebacks911®. She applied her years of experience in entrepreneurship to grow the company at breakneck speed and transform Chargebacks911 into the first name in chargeback mitigation.
Now serving as the COO of the company, Monica manages a dynamic, international organization with offices in Tampa Bay, London, Dublin, and New Delhi. Under her leadership, Chargebacks911 continues to provide the industry's standard in technologies, services, and information.
"I'm absolutely thrilled to be selected for the Stevie Awards," commented Monica. "I can't begin to explain how much it means to be honored two years running for one of the biggest prizes in our business community!"
About the Stevie Awards for Women in Business
The golden American Business Awards trophy—commonly referred to as the Stevie Award from the Greek word for "crowned"—is described as "one of the world's most coveted prizes."
The Steve Awards were first created in 2002, and have been presented each Spring since. Not long after handing out the first trophies, the ABA created a separate awards showcase, the Stevie Awards for Women in Business, which they've conducted every Fall since 2004. This separate presentation recognizes the special contributions of women delivering innovations in fields as varied as technology, government, and consumer services.
Since 2002, the American Business Awards have conferred Stevie trophies on honorees from more than 60 different countries at the main awards ceremony each Spring.
On Monica's behalf, we'd like to sincerely thank the judges and event organizer for their consideration once again. And of course, congratulations to Monica. Good luck!
Click here to view the complete list of finalists for the 2017 Stevie Awards.