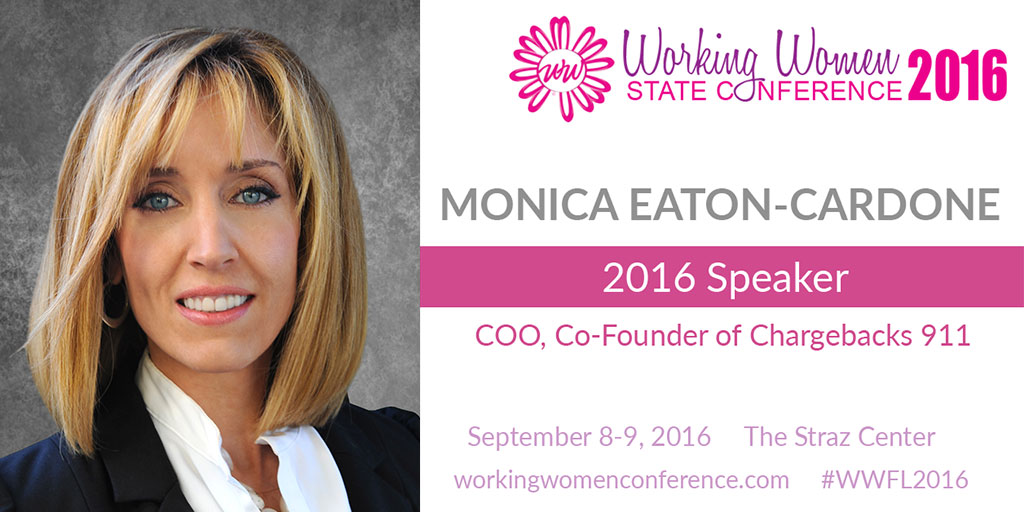 Promoting greater involvement and visibility of women in professional roles is one of Monica's most valued personal causes, and she is happy to lend her voice to this movement whenever possible. This September, Monica will have the opportunity to do just that, alongside more than a dozen other high-profile professional women from across the state of Florida.
Working Women of Florida invited Monica to speak at the Working Women State Conference 2016, scheduled to take place September 8-9, 2016, at the Straz Center in Downtown Tampa. Attendees from across the state are invited to enjoy networking and speaking sessions aimed at broadening professional opportunities for women.
The event presents a three-part purpose:
Motivate professional women by helping to build relationships for mutual success
Educate attendees to enable even greater widespread success
Inspire Florida's communities by raising funds and awareness for community projects
Voices for Professional Women
Monica will participate in a panel discussion titled Lean in Together. The panel is based around the Lean In Together campaign, which encourages mentor/mentee relationships between professional women. The panel will be facilitated by Michelle A. Turman, a longtime nonprofit consultant in the Tampa Bay area, and will focus on how to be an effective workplace ally for fellow women.
This year's keynote speakers include Brandi Kamenar (Celebrity Brand Strategist, Brandi Kamenar Beverly Hills), Deborah Ellinger (President & CEO, Ideal Image) and actress Alexis Carra. In addition to these and other presenters, the event will feature multiple networking sessions and an opening reception at Maestro's restaurant in the Straz Center lobby.
Monica is looking forward to being part of this inspiring event!
Working Women State Conference 2016
September 8-9, 2016
The Straz Center for the Performing Arts
Tampa, FL
Lean in Together Panel
Monica Eaton-Cardone
September 9, 2016
2:00pm