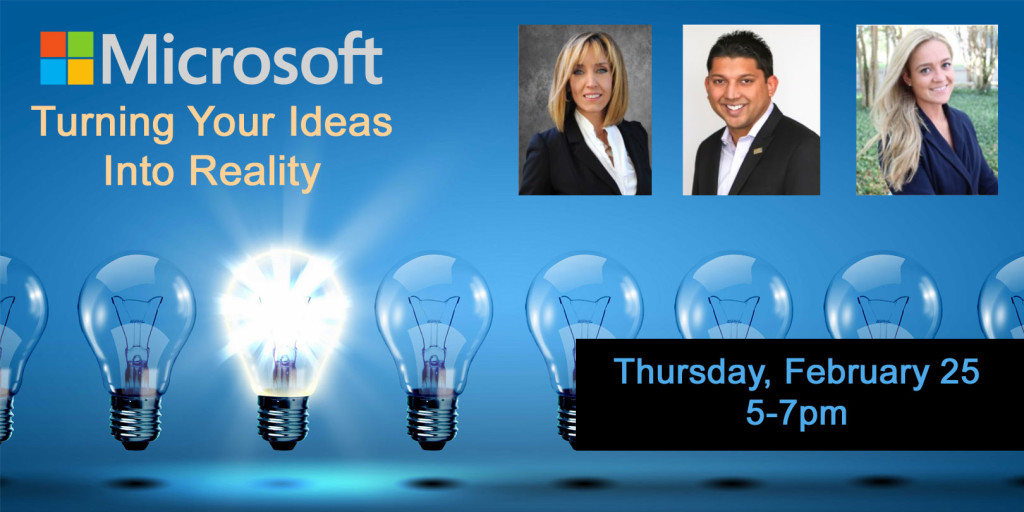 Before she was an IT professional, an executive or a philanthropist, Monica Eaton-Cardone was an entrepreneur.
Today, Monica serves as a co-founder and executive of Global Risk Technologies™ and its subsidiaries, Chargebacks911™ and eConsumerServices. However, Monica founded and managed multiple other successful ventures over the years, starting her first business while still just a teenager.
Later this month, Monica will appear as a special guest at "Turning Your Ideas into Reality—National Entrepreneurship Week," presented by Microsoft in recognition of National Entrepreneurship Week (Feb. 22-27). The event brings together three of the Tampa Bay area's most prominent small and medium-sized business owners for an evening of discussion, advice and inspiration.
Monica has been selected to give the keynote address for the event. After her speech, Monica will sit-in on a panel alongside Elevate, Inc. founder Aakash M. Patel and Intrinio founder Rachel Carpenter. The panelists will offer insight into their backgrounds, their development as business leaders and practical lessons learned along the course of their journeys to success.
The free event will also feature demos of new business technology from Microsoft, refreshments and storewide discounts on software and merchandise.
If you are an aspiring entrepreneur in the Tampa Bay area, you will not want to miss this opportunity to learn from some of the region's most successful small business leaders.
Turning Your Ideas into Reality—National Entrepreneurship Week will take place on February 25, 2016, at the Microsoft Store in Tampa's International Plaza. Please contact Haele McCann to RSVP for this special engagement.
Thursday, February 25, 2016
5:00-7:00pm
Microsoft Store at International Plaza
Tampa, Florida
Event Recap
Monica and her fellow panelists earned an excellent reception from the crowd at this Entrepreneurship Week event. All three participating business leaders had a fascinating story to tell about their journey to success.
Of course, before one can truly bring their ideas from the realm of imagination into reality, there are a few key points to keep in mind. Monica prepared her own response to this illuminating event here, in which she explains the three most essential ingredients for success.