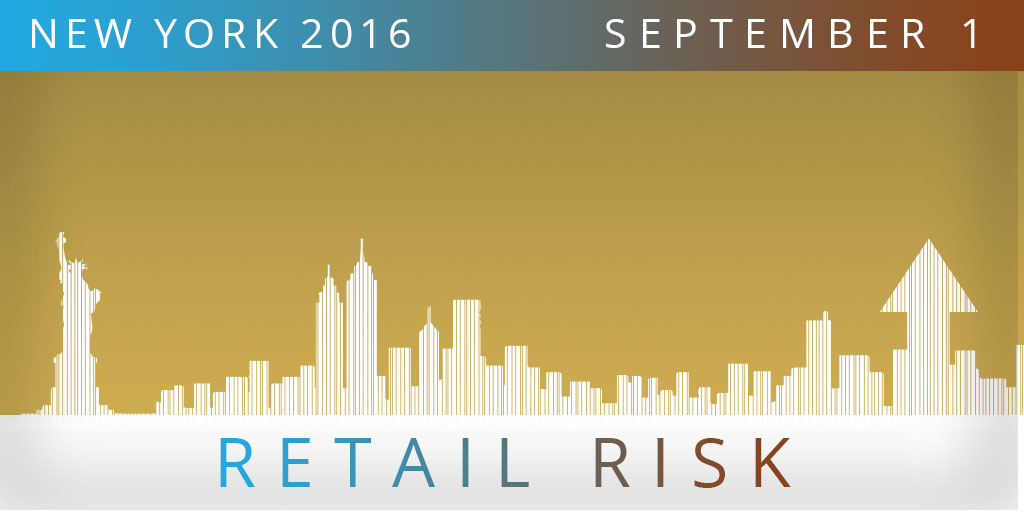 In order to ensure business sustainability, merchants have no choice but to make chargeback management a top priority. Monica invites members of the loss prevention community to join her this September at Retail Risk—New York to learn about chargeback management in an evolving eCommerce environment.
New York is the next destination for Retail Risk, the world's most high-profile loss prevention event series. These single-day conferences attract hundreds of attendees to each event around the world, with stops in cities everywhere from Dallas to Dubai.
There will be no shortage of insight and expertise at Retail Risk—New York. Some of the event's other featured guests include Jon Wright (Safety & Loss, River Island), Clare Sullivan (Professor, Georgetown Univ.) and Gary Moncur (LP Director, Compass Group). Monica is honored to present alongside these distinguished members of the loss prevention community.
Monica to Host Workshop & Masterclass
Monica Eaton-Cardone will be hosting two events at the New York Retail Risk conference. She'll be sharing general chargeback management information in a workshop and outlining the specifics of Chargebacks911's services in a masterclass.
Monica's workshop, Chargeback Management: Identifying and Resolving Today's Challenges, is one of just two workshops at this event. The program will help merchants understand current challenges of chargeback management, as well as strategies to combat developing threats.
There will also be a 45-minute masterclass after the workshop, in which Monica will introduce participants to the innovative chargeback management strategies used by Chargebacks911™.
Monica invites all merchants to attend both of these informative sessions. Merchants will gain valuable insight regarding the current ecommerce environment and receive actionable advice for remaining agile among dynamic threats. 
The Retail Risk—New York conference is free to attend for merchants, experts and loss prevention professionals. Complimentary refreshments and a lunch will be provided by event organizers.
Learn more about Retail Risk—New York here.
Retail Risk–New York
September 1, 2016
New York Marriott Downtown
New York, NY