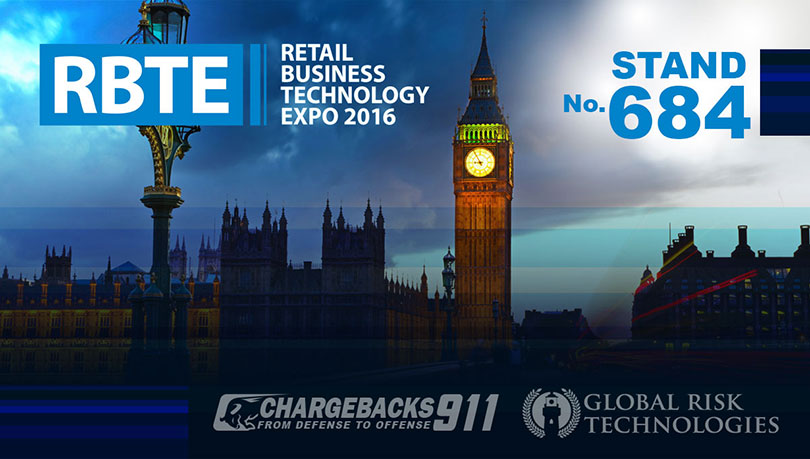 The Retail Business Technology Expo 2016 is a two day event, held in London on March 9th and 10th. The annual event is a must-attend and for any European operations across the retail, hospitality, travel and leisure industries. From learning about the most recent trends in the market to discovering an end-to-end solution for your business, you can find everything you need at this event.
The show is a platform for experts to share their knowledge and expertise on varying topics relevant to the industry. Experts from The UK Cards Association, MasterCard, The BRC, Clarks and Samsung, are just a few that you can hear from.
The retail solutions event is a great place to discover comprehensive solutions to improve your business. It is also the perfect event for businesses like Chargebacks911 to exhibit the latest products and services available. We'll be showcasing the most up-to-date, innovative solutions in the industry that will prove to better your business.
Over 12,000 people attended RBTE 2015 with a large majority of exhibitors attending again this year. Chargebacks911, with Global Risk Technologies, will be exhibiting at stand 684, so make sure you stop by.
Also, be sure to catch Monica Eaton-Cardone, the COO of Chargebacks911 and CIO of Global Risk Technologies speaking on eCommerce and the growing issue of chargebacks. Eaton-Cardone will be joined by Jason Hartland of Cash Converters UK for a 30-minute presentation at 3:00pm GMT, March 10th in the eCommerce Theater.
Learn more about the Retail Business Technology Expo here and Monica's speaking details here.
Retail Business Technology Expo
March 9-10, 2016
Olympia Grand Hotel
London, UK
Stand No. 684
The New Breed of Accidental Chargebacks Hitting eCommerce
Monica Eaton-Cardone
March 10, 2016
3:00 – 3:30pm
Event Recap
Everyone had an excellent experience at the RBTE 2016 event—with more than 10,000 people on hand, this was one of the biggest event we've been to in quite a while! Retailers are among our most valued customers, so it was a great pleasure to be able to connect with so many individuals at this conference.
The presentation went over extremely well—a number of retailers came out to engage with us and learn about chargebacks, EMV and the ongoing migration of fraud to the online environment. The 30-minute session helped broaden awareness of the threat of friendly fraud to some of the merchants who need to hear this information most.