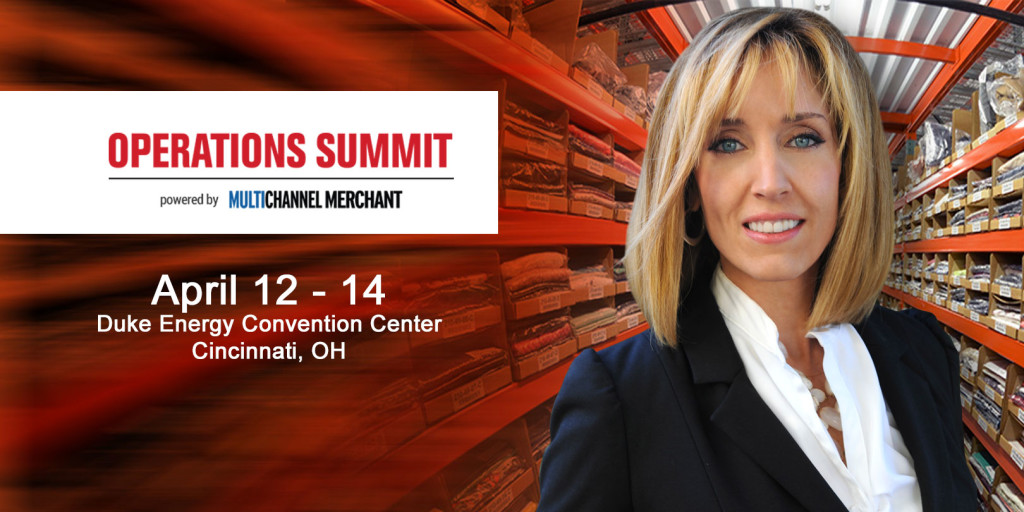 The fifth-annual Operations Summit, billed as "the only event" offering comprehensive strategies for direct-to-customer and omnichannel operations, comes to Cincinnati, Ohio, this April.
Owing to her experience and expertise in numerous aspects of the ecommerce environment, the event's organizers have asked Monica Eaton-Cardone to serve as a featured speaker for the event.
The event is expected to draw hundreds of individuals involved in direct-to-customer and omnichannel operations for three days of networking, presentations, workshops and operations tours. The third day of the event also features the presentation of the Excellence in Customer Experience Awards, spotlighting the role of operations in ecommerce.
Monica's fellow speakers include representatives of such brands as Barnes & Noble, QVC, Nordstrom, Birchbox, Newegg, eBay and PayPal.
Monica was a natural choice for this event; as COO of Chargebacks911™ and CIO of Global Risk Technologies™, she is one of the industry's leading experts on friendly fraud and chargeback prevention. Her presentation, "Preventing Fraud in a Global Ecommerce World," will cover the topics of fraud and the growing risk of fraud losses in ecommerce, and how effective distribution and customer relations can fight fraud.
If you plan to attend the Operations Summit 2016, don't miss the chance to see Monica's live presentation!
The Operations Summit 2016 runs from April 12-14, 2016, at the Duke Energy Convention Center in Cincinnati, Ohio. Click here to learn more.
Operations Summit
April 12, 2016
Cincinnati, Ohio
Preventing Fraud in a Global eCommerce World
Monica Eaton-Cardone
April 12, 2016
2:00pm
Event Recap
Fraud isn't just a minor side issue for eCommerce merchants—it's central to an organization's entire structure for growing and retaining revenue
Even organizers from Multichannel Merchant invited Monica to discuss some of her valued insights at this year's Operations Summit event in Cincinnati. Monica was more than happy to stand alongside a number of high-profile speakers and offer her thoughts.
During the course of her presentation, Monica touched on everything from current fraud trends and identifying different threats to fraud-prevention tools and how to reduce false positives. For a detailed segment of Monica's program, Preventing Fraud in a Global eCommerce World, click here.