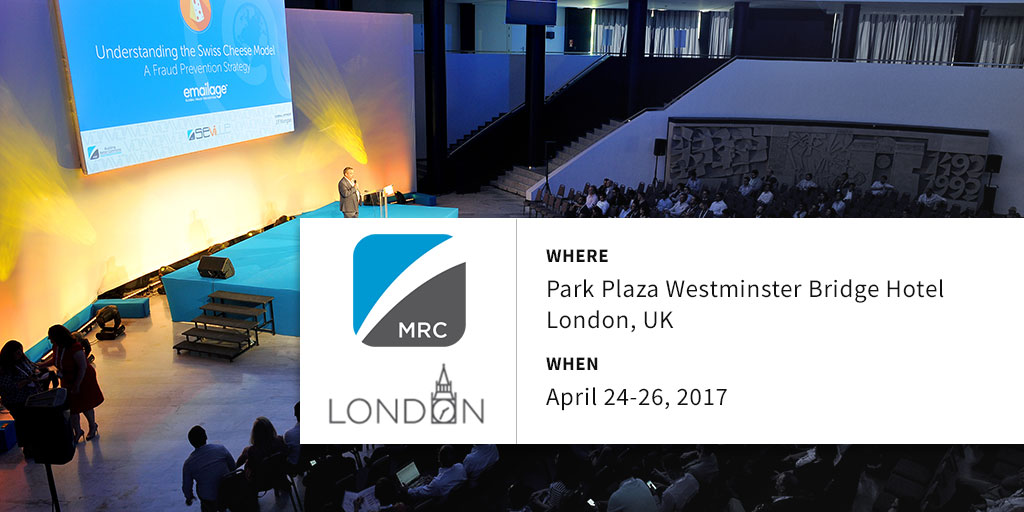 Monica Eaton-Cardone is honored to be a part of the prestigious MRC London conference, one of the leading risk mitigation events of the year.
Since 2000, the Merchant Risk Council has developed into one of the industry's most influential voices in payments fraud prevention, bridging the gaps between retailers, service providers, and financial institutions around the world. The organization's annual London event is one of the top conventions in payments and fraud in the European market. Attendees will enjoy hours of invaluable information, insightful discussion, and networking opportunities.
Monica has been asked to join a special panel, alongside several other industry experts, to speak on the subject of chargebacks. The panel begins at 2:15pm on April 26th and will also feature representatives from Ingenico, Sift Science, Escrow and Global Vision Group.
If you are attending MRC London and would like to arrange a meeting with Monica Eaton-Cardone, please feel free to reach out using the contact form.
Visit the official event page for more information or to purchase tickets.
MRC London 2017
April 24-26, 2017
Park Plaza Westminster Bridge Hotel
London, UK
Chargeback Panel Discussion
April 26, 2017
2:15pm