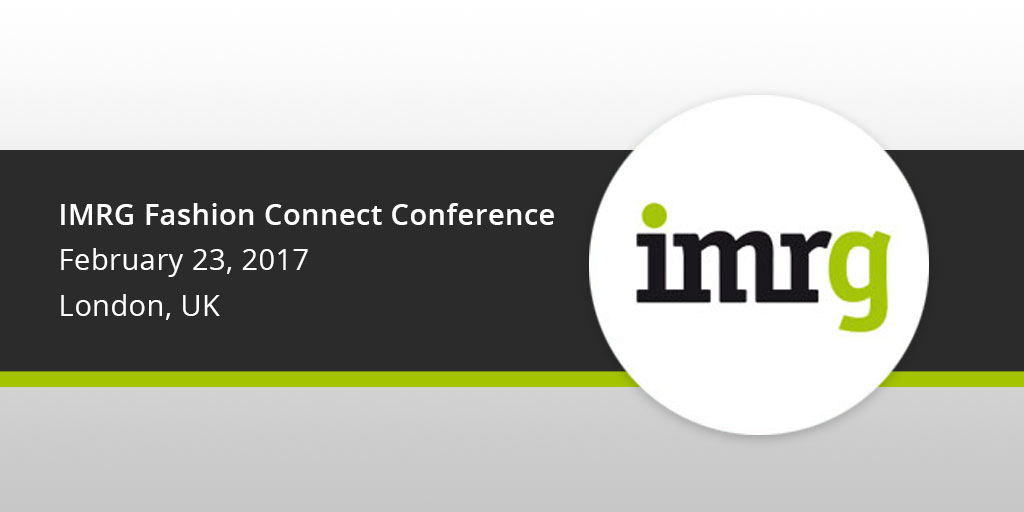 Monica Eaton-Cardone was asked to chair one of the four panel discussions at the upcoming IMRG Fashion Connect Conference, an event dedicated to helping online merchants experience sustainable growth in a highly-competitive industry.

Monica will chair Inspiring Shopping Confidence Through the Online Experience, a 35-minute panel focused on how merchants can enhance customer acquisition and retention. As a well-respected thought-leader in this arena, Eaton-Cardone's insights will prove to be of significant value at this can't-miss event.
Monica will be presenting alongside representatives from:
CyberSource
ghd
Barclays
Limonetik
In addition to Monica's panel discussion, the event will also feature several other presentations and keynote addresses. If you're involved in the online fashion community, you'll want to make this one-day event a top priority. The IMRG Fashion Connect Conference is free to all organization members, so don't miss it! See you there!
Click here for more event information.
IMRG Fashion Connect Conference
February 23, 2017
One America Square
London, UK
Inspiring Shopping Confidence Through the Online Experience
Monica Eaton-Cardone
1:50pm – 2:25pm