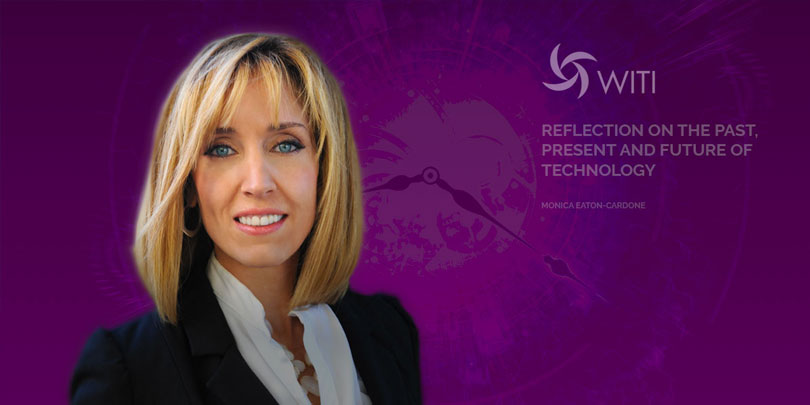 Monica Eaton-Cardone, founder and COO of Chargebacks911 and CIO of Global Risk Technologies, knows the demands of the IT industry and what it takes to be successful as a business leader in a technology-driven field. Owing to her years of hard-earned insight, Monica is well-aware that it's a challenge for anyone to thrive in the IT market; however, that challenge is even greater for young women who want to carve out a place for themselves in this industry.
Helping other women grow and become business leaders by sharing some of the knowledge she's gained is one of Monica's greatest aspirations. An upcoming event in Tampa organized by WITI (Women in Technology International) aims to do just that.
CIOs: Past, Present and Future will take place Thursday, January 21, at The Tampa Club from 6 to 8pm. Several of the Tampa Bay area's brightest female business leaders were selected to be a part of this panel discussion. Nationwide Title Clearing CIO Erika Lance and TECO Energy Vice President and CIO Karen Mincey are Monica's fellow panelists, and WellCare Health Plans Vice President Staci Cross will be serving as moderator. Each of these women bring a lot to the table, and Monica is very happy to serve alongside them for this event.
The event will begin and end with opportunities for networking, with a Q&A session at the end as well. During the hour-long panel from 6:30 to 7:30, panelists will have the opportunity to:
Share stories and expertise
Offer thoughts on the future of technology
Comment on security in the workplace
Outline the changing role of the CIO
WITI is a great organization, and Monica is honored to be selected as a part of this panel. For more than 25 years, WITI has made it a goal to support the advance of women in IT. The organization provides networking opportunities, assists women in filling a greater number of corporate leadership positions, and promotes a better understanding of women in corporate culture. WITI also encourages young women and girls to choose careers in business and tech-oriented careers, building a broader future for women in these high-powered fields. Obviously, as a female business leader in the IT field, WITI's mission is something which Monica firmly supports.
We would like to invite anyone in the Tampa Bay area to register for the event. We hope to see you there!
'CIOs: Past, Present and Future' Panel & Networking Event
January 21, 2016
Tampa Club
Tampa, FL
'CIOs: Past, Present and Future'
Monica Eaton-Cardone
January 21, 2016
6:00pm
Event Recap
Few issues are more important to Monica on a personal level than the cause of advancing the role of women in IT and other STEM-related fields. As such, Monica was more than happy to share her thoughts and experiences at this event, and she had a wonderful time meeting with other women in the community committed to making a difference.
"The energy level at the event was great," Monica reported. "It was really inspiring to see all of these female professionals come together for a common cause, and one that's very central to me individually."
Monica had a wonderful time at this event. A special thanks goes out to Women in Technology International for organizing the panel—we encourage you to keep fighting and making a positive difference.