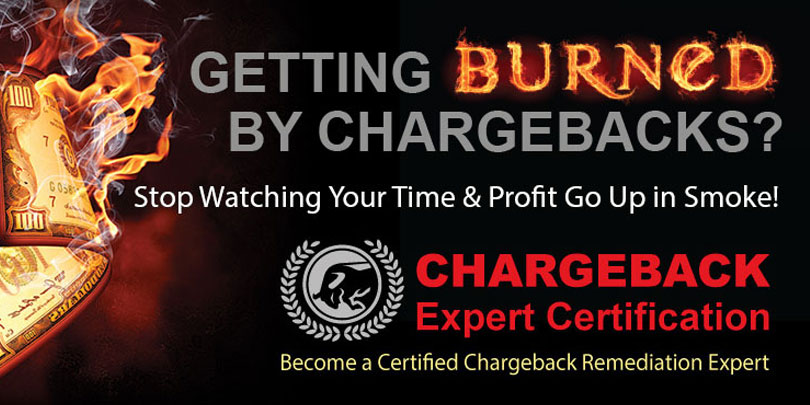 As the founder and COO of Chargebacks911™, mitigating fraud and chargeback losses is one of Monica Eaton-Cardone's specialties. On August 27, Monica will translate that expertise into action with the hope of helping businesses in the Clearwater area protect themselves against potentially catastrophic loss.
The Chargeback Expert Certification event is a high-energy, participatory seminar to be hosted by Monica and other Chargebacks911™ representatives. The event is specifically created to teach business leaders in the area how to:
Prevent chargebacks
Defend against fraud
Improve customer service
Understand and interpret new regulations, such the upcoming EMV liability shift
Monica's invaluable expertise might just be the insight that will save your business from financial ruin. Don't miss this chance to learn about the risks of ecommerce and online payment, and how to protect yourself against them.
Chargeback Expert Certification
August 27, 2015
Chargebacks911 Main Office
Clearwater, FL
6:00pm
Event Recap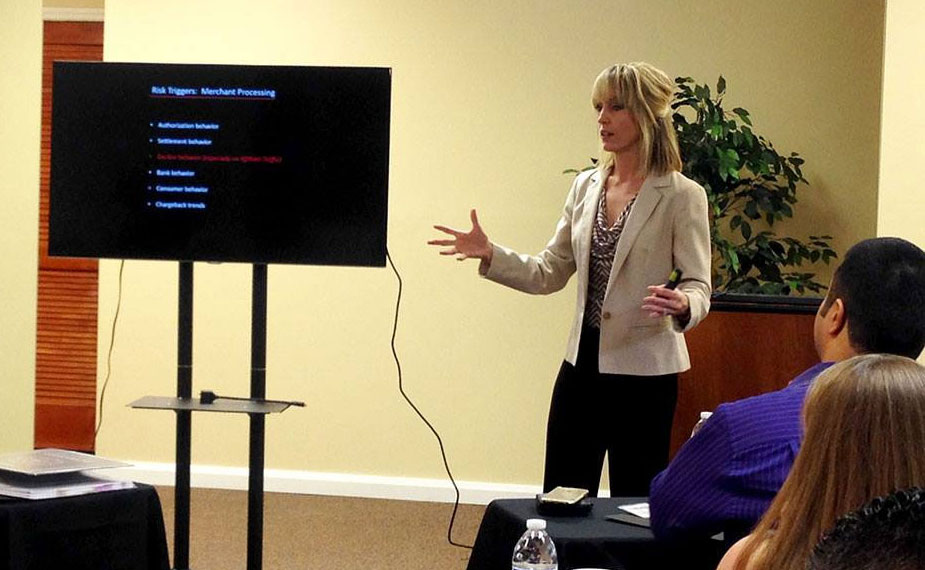 Chargebacks911's™ first-ever expert certification event went over exceptionally well. Monica was able to share a treasure trove of valuable information, and initial feedback from merchants has been overwhelmingly positive:
"Mrs. Eaton-Cardone knows her material. Very impressed."

"Very knowledgeable about the payment process; very well spoken."

"Great info, expert and knowledgeable."
With the upcoming EMV liability shift drawing closer, new payments industry changes will affect the eCommerce environment in unforeseeable ways. It's vitally important that merchants prepare for disruptive changes. As Monica is a widely-respected speaker on the subjects of chargebacks and friendly fraud, she felt it was her duty to help merchants get ready for this fundamental change to the way in which they do business.