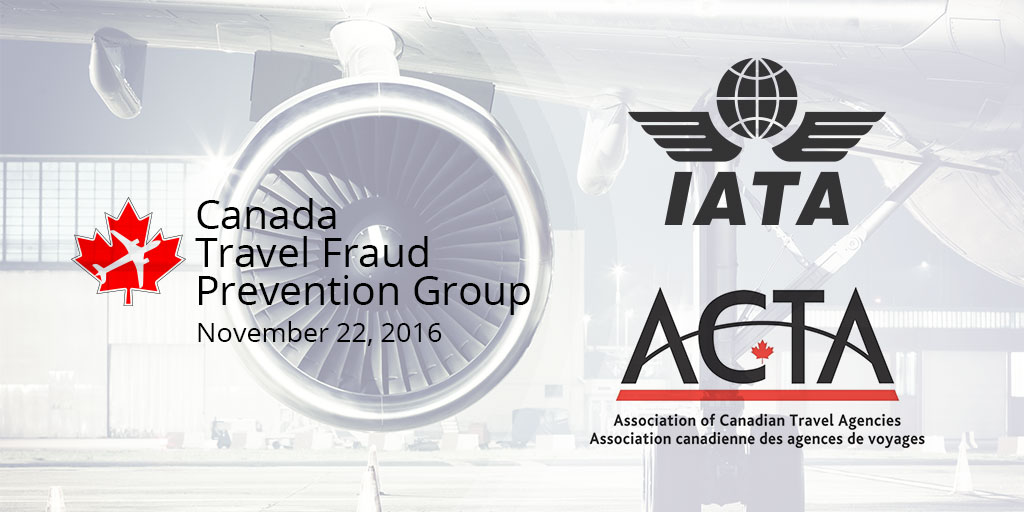 Inspired by her widely-praised presentation at the IATA World Financial Symposium earlier this year, organizers asked Monica Eaton-Cardone to make a follow-up presentation at the upcoming Canada Travel Fraud Prevention Group meeting.
The Canada Travel Fraud Prevention (CTFP) Group has only existed for a matter of months, but in that time, it's proven to be an important rallying point for the Canadian travel industry. The CTFP represents the interests of airlines, travel agents, ticketing professionals and more in the Canadian market, all with the goal of making the travel ecosystem more secure and sustainable. With Monica being one of the foremost experts on chargebacks, one of the industry's fastest-growing threats, she's a natural choice for this opportunity.
Monica's presentation will focus on the topic of friendly fraud, emphasizing what makes friendly fraud a unique and dangerous revenue drain. She'll help members identify friendly fraud, as well as create strategies to prevent and manage it.
Those involved in the Canadian travel industry will not want to miss this one-day event. Use the contact form if you'd like to schedule a meeting with Monica during the CTFP meeting.
2nd CTFP Group Meeting
November 22, 2016
Montreal, Canada